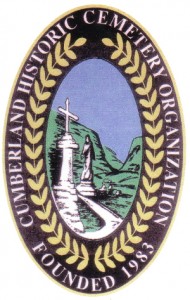 The Cumberland Historic Cemetery Organization is based in Cumberland, Allegany County, Maryland, USA.
The Cumberland Historic Cemetery Organization is dedicated to preserving our area's rich historic heritage by erecting and restoring monuments, and also by providing tours and promoting cemetery history to the general public.
Promote true U.S. history, erect and restore monuments. Maintaining graves and praying for the Holy Souls. Preserving monuments and symbols of the United States of America and the Christian and Jewish foundations, (Western Culture) on which the U.S. was founded.
"One can judge a society, culture, and country by the way the people care for their cemeteries and burial places."
-- U.S. Founding Father Benjamin Franklin
"Bless anyone who preserves the stones curse anyone who moves the bones." -- Wm. Shakespeare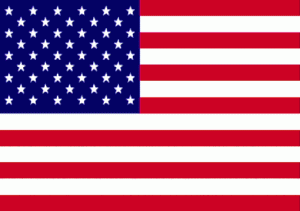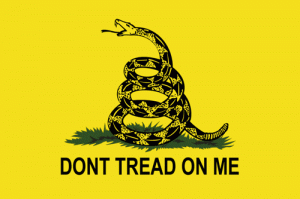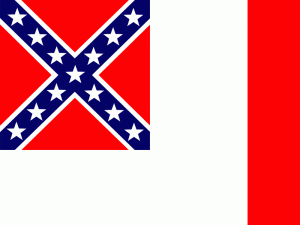 Please read and study this entire website. When citizens of the United States do not know their great history, the nation that God set in motion will fall.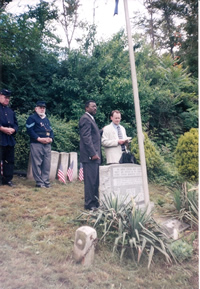 Memorial Day 2010. Union Soldiers CHCO erected 1991 at Sumner Cemetery. Pictured in front Rev. Alfred Deas and CHCO Pres. Edward Taylor,Jr.l.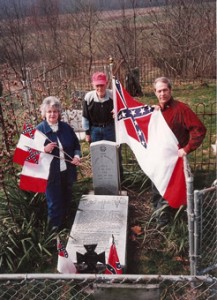 April 2008. Historic Pollock Cemetery grave of James Pollock erected by CHCO 2001. Pictured are Linda Burgess, the late Renice Pollock, now buried at the Cemetery, and Chester Dale Burgess, Sr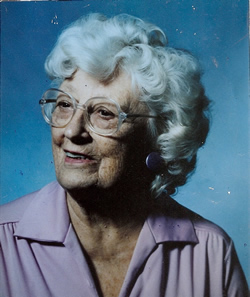 Katherine M. Wolford CHCO Co-founder. 1906 - 1995.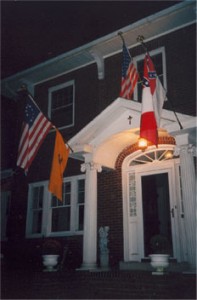 Headquarters of the Cumberland Historic Cemetery Organization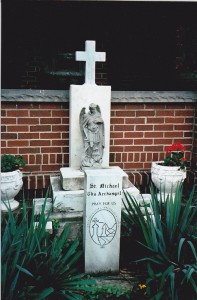 CHCO Patron, St. Michael the Archangel monument built in 2003 at headquarters.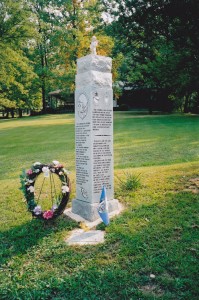 CHCO Monument for the Unborn erected 2004 in Davis Memorial Cemetery, Uhl Hwy. near Cumberland.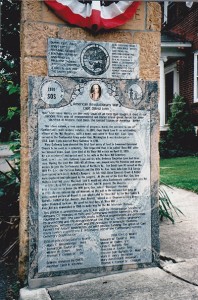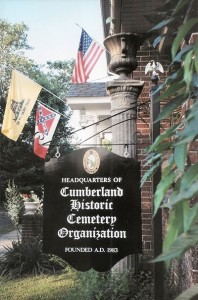 CHCO Rev. War Soldier Capt. David Lynn Plaque. Installed at headquarters 2008.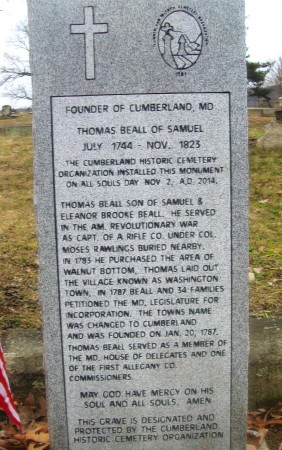 Grave of Thomas Beall founder of Cumberland All Souls Day Nov. 2 ,2014