Coalition to Protect MD Burial Sites
The Cumberland Historic Cemetery Organization is a charter member of this statewide group. The coalition was founded in 1991 by Ellicott City, Md. resident Barbara Sieg. The purpose, is to get legislation passed in Maryland to protect burial sites. To date it has had good success. The coalition meets four times a year. In spring the large annual meeting is held, in a different area of Maryland each year.  To join or find out more about the coalition, visit our web site which is located at Coalition To Protect Maryland Burial Sites, Inc.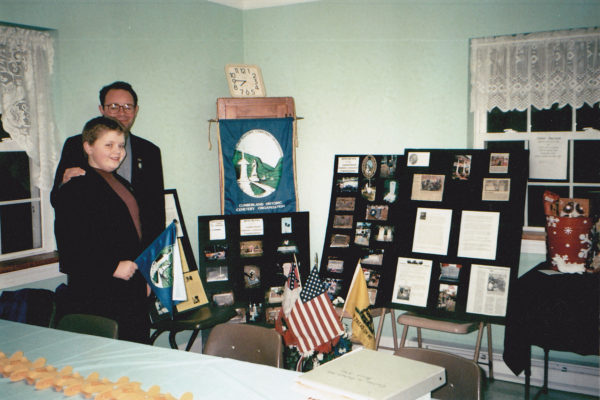 Pictured at the Apples Church, Thrumont, MD is CHCO member Ed Taylor and son Leland Taylor at the organizations photo display during the April 16th, 2011 Coalition meeting.