Public Prayer Services
Prayer Services
---
Prayer For The Deceased
The Cumberland Historic Cemetery Organization has a great love and devotion to and for Almighty God. Before and after all meetings a prayer will be offered.
Every first Saturday of each month at 12 noon the prayer of the Holy Rosary is prayed by the CHCO at SS Peter & Paul Roman Catholic Cemetery, Feyette St., Cumberland Maryland near the Shrine of the PIETA for the Holy Souls. Public welcome.
God, You are our creator and redeemer. It is by Your power that Christ conquered death and returned to You in glory.  May all people, especially those, who have gone before us in faith share His victory and enjoy life with You for ever.  We ask this through Christ our Lord.  Amen.
God of all consolation, in Your great love You gave us the gift of life. Bless us with faith in the resurrection of Your Son and with the hope of rising to new life. Amen.
Grant to us who are alive the forgiveness of our sins and to those who have died a place of light and peace.  Amen.
As we believe that Jesus, You Son, rose from the dead, so may we live with Him for ever in joy.  Amen.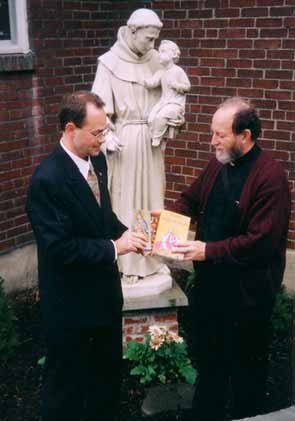 For All Souls Day – November 2, 2004, CHCO President, Ed Taylor, Jr. presents Father Paul Yuenger, Pastor of St. Anthony's Church, Ridgeley, WV with books will be part of the church's educational text; they also explain the purposes of praying for the deceased.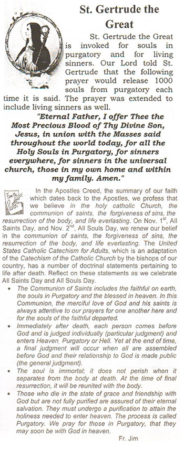 Fr. James Kurtz is the former Pastor of SS. Peter & Paul Roman Catholic Church, Cumberland.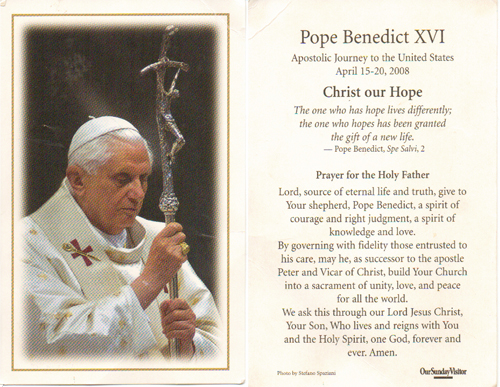 CHCO is a full supporter of Pope Benedict XVI