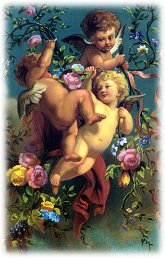 During the summer of 1993 the Cumberland Historic Cemetery Organization began a fund to erect one of their greatest and most important monuments of all time. Monument to the Unborn. It will be in memory of the over 40 million babies murdered in the U.S. by abortion since 1973. Legalized abortion in the U.S. is the American Holocaust. This monument was unveiled on Saturday, October 2, 2004 at Davis Memorial Cemetery, Uhl Highway, Cumberland, MD. Read the following about the 11 year fight against liberal christian churches in erecting this icon to the unborn.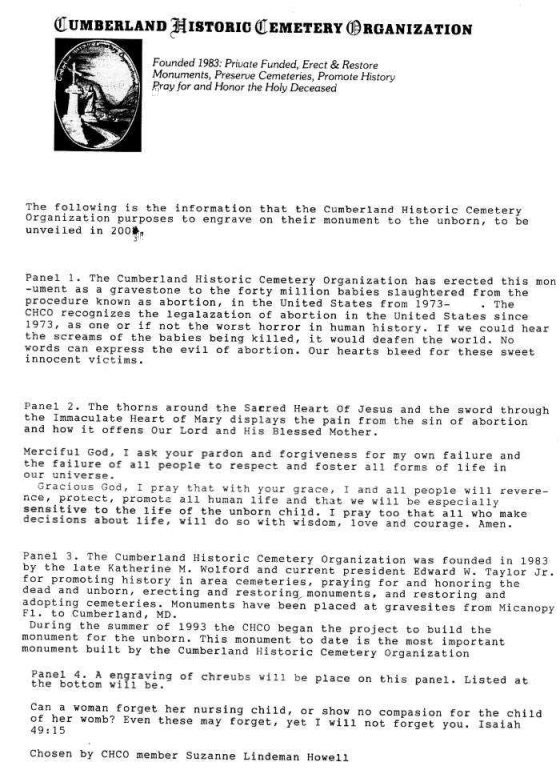 April 20, 2004
The Cumberland Historic Cemetery Organization is happy to announce the location for the Monument for the unborn. On Saturday, Oct. 2 at 2PM, the CHCO will hold a monument unveiling ceremony at Davis Memorial Cemetery located on Uhl Highway, just off Route 51, south of Cumberland. The cemetery is owned by Davis Memorial Methodist Church, and the CHCO is very pleased that this Christian church has the courage to accept such an important monument. More details on the event will be given at a later date.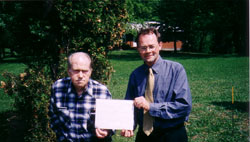 Davis Memorial Cemetery Board member Ray Johnson presents CHCO president Edward Taylor, Jr. with a deed for a lot to build a monument for the unborn. Summer 2004.
CHCO will unveil new monument in October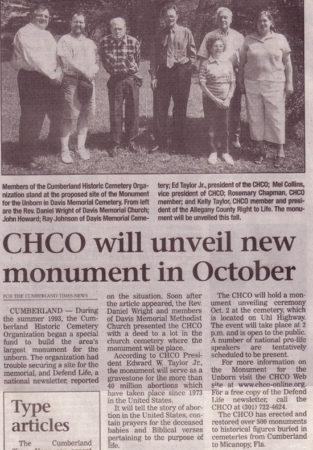 CHCO member Nellie Malamphy displays the white marble Cherub which will be placed on top of the monument for the unborn.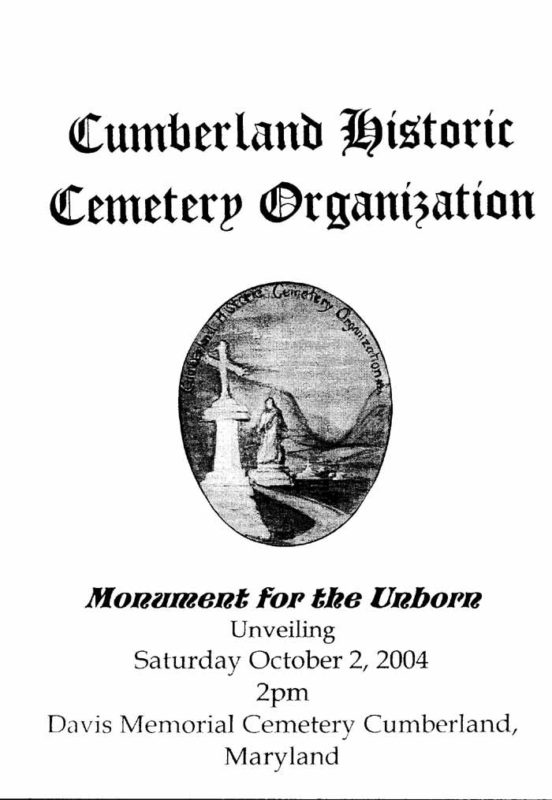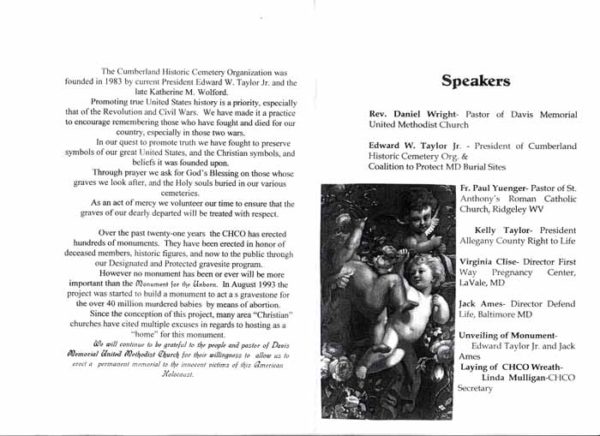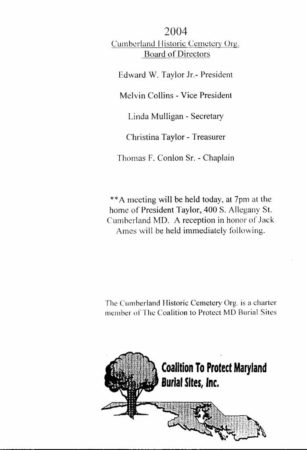 Monument Unveiling Photos – October 2, 2004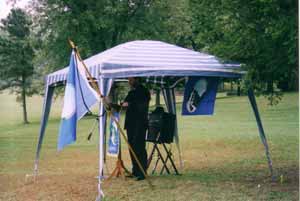 Father Paul Yuenger, Pastor of St. Anthony's Roman Catholic Church, Ridgeley, WV, addresses those in attendance.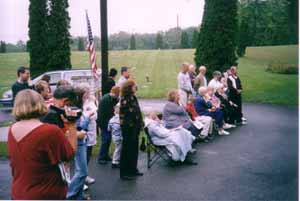 Some of those in attendance.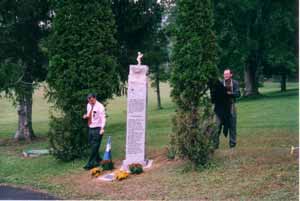 Jack Ames of Defend Life, and Ed Taylor, Jr., President of CHCO, unveil the monument.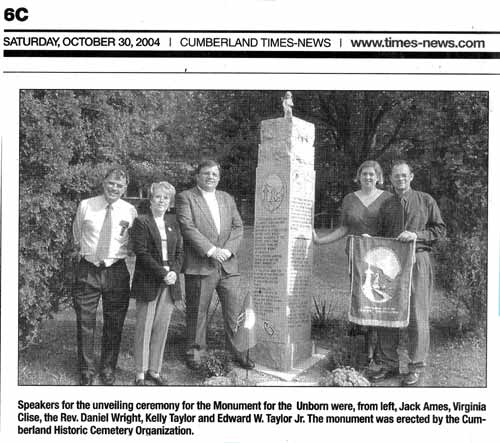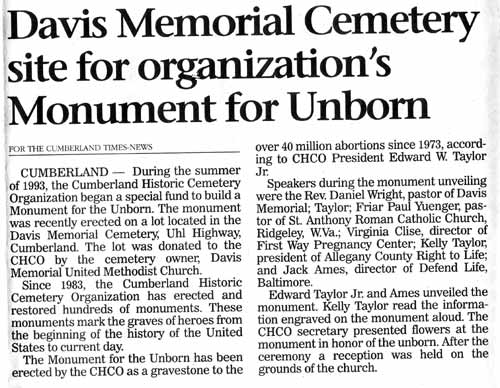 The Cumberland Historic Cemetery Organization supports the work of our great friend, Mr. Jack Ames and Defend Life.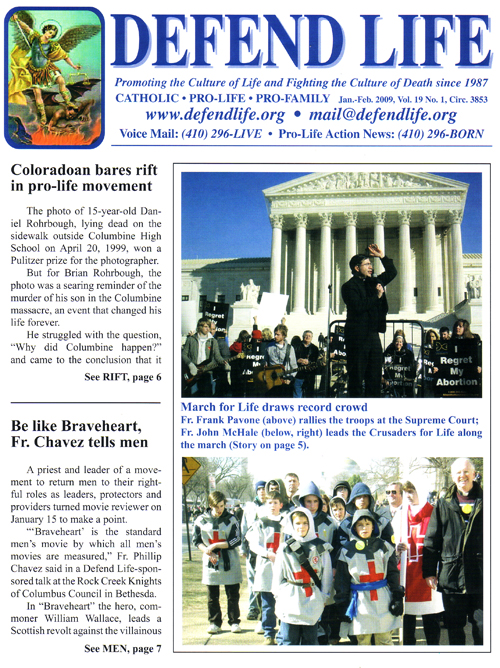 Defend Life
P.O. Box 5427
Baltimore, MD 21285