The Latest CHCO News..
New Releases from 2006
---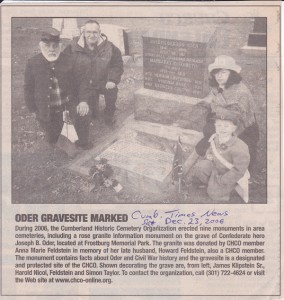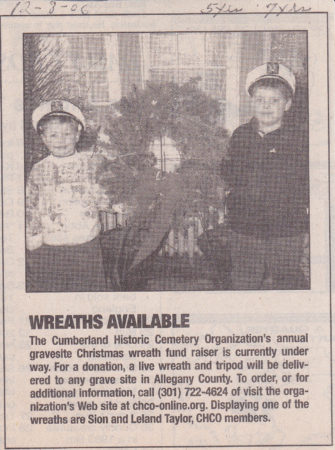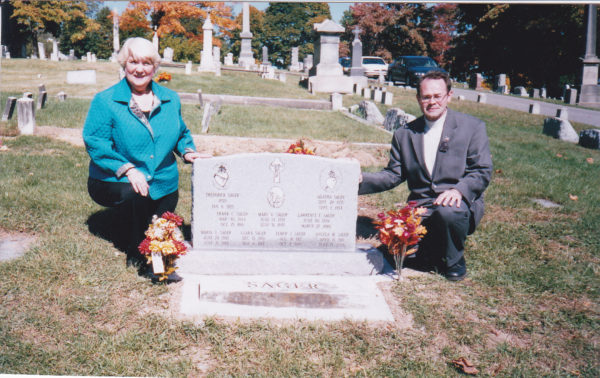 Oct. 2006 CHCO member Charol Irchner and Ed Taylor Jr. unvail new monument to the Sager family, located at S.S. Peter and Paul Roman Catholic Cemetery.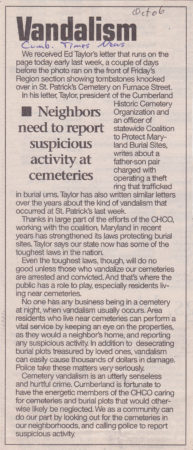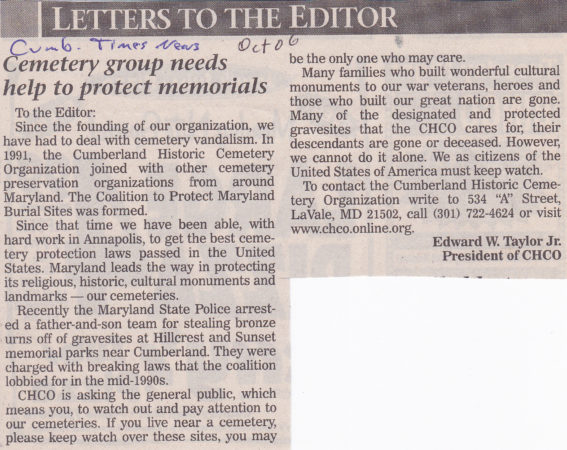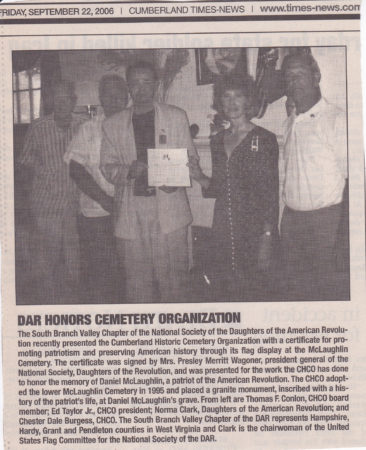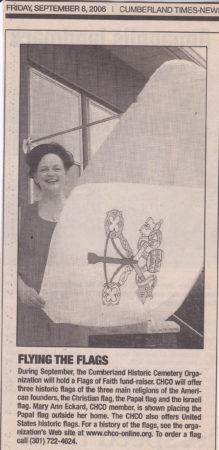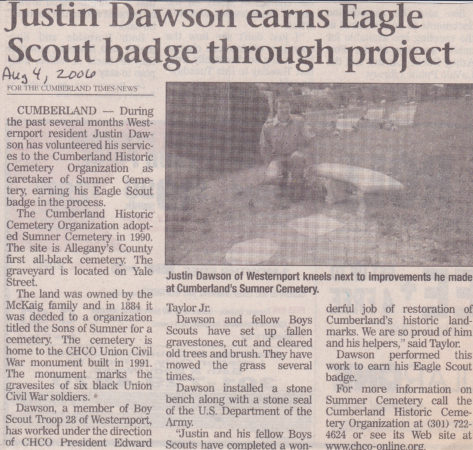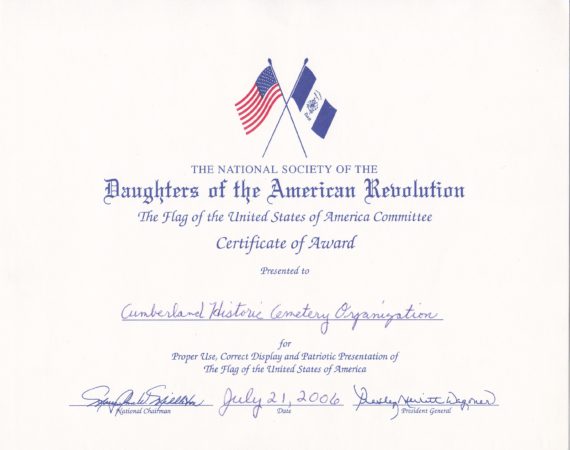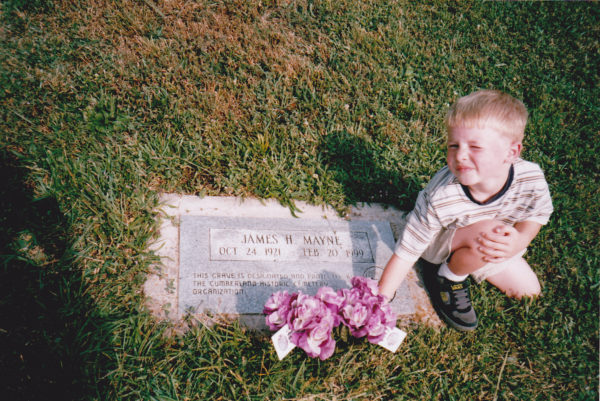 July 2006 member Simon Taylor visits the grave of James Mayne. Aurora Cemetery, Aurora WV.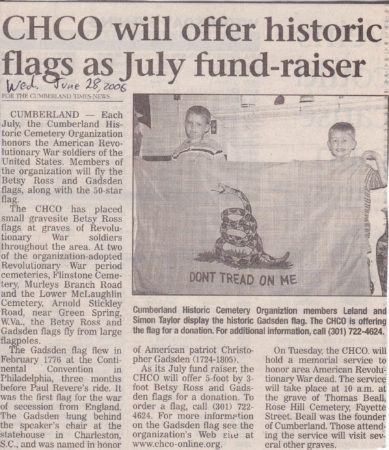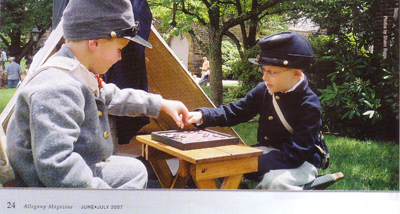 From Allegany Magazine June, July 2007
Heritage Days Festival
Blue and gray and red and black.
Both sides of the war between the states take time for a friendly game of checkers during the Civil War Encampment.
Jacob Radkinsky in blue is a member of the third MD reg vol. infantry co. B, while Leland E. Taylor is a member of Cumberland Historic Cemetary Organization.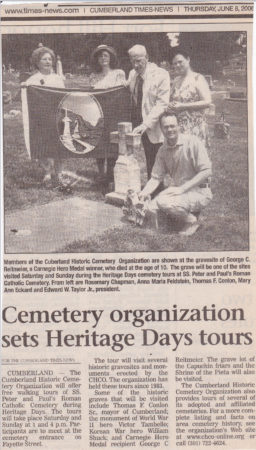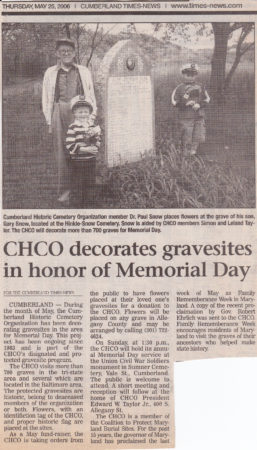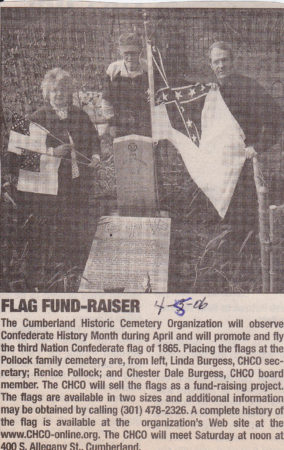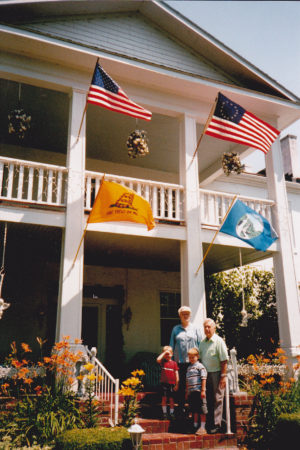 CHCO member Mary Miltonburger at her home on Smouses Mill RD N.E. Cumberland, Display CHCO's historic Flags. Also Pictured is VP Mel Collins, Simon and Leland Taylor on Memorial Day 2006.