The Latest CHCO News..
New Releases from 2007
---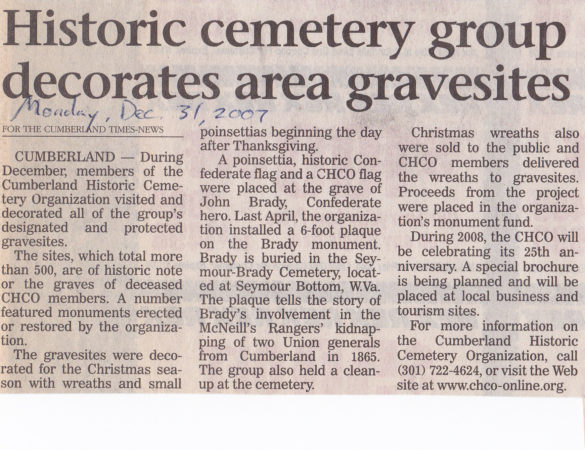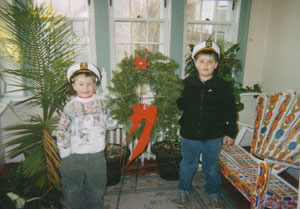 December the CHCO offers live Christmas wreaths for a donation of $22 . These can be placed on any grave in Allegany County, Maryland. Simon and Leland Taylor display one of the wreaths.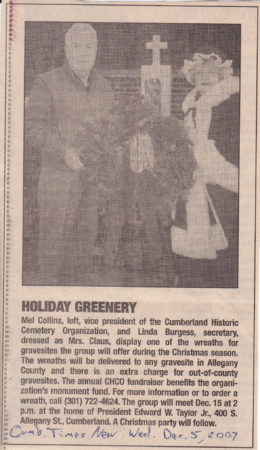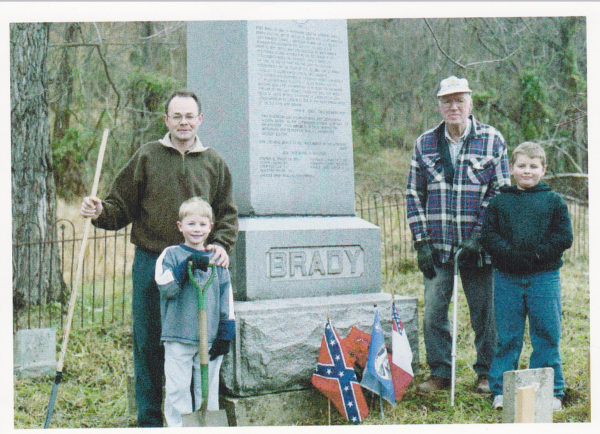 Fall 2007, members clean Seymour-Brady cemetery. From left Ed Taylor, Simon Taylor, Fidelis Miltenburger, and Leland Taylor.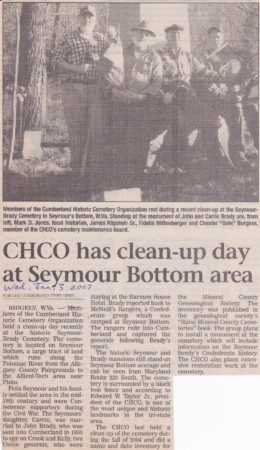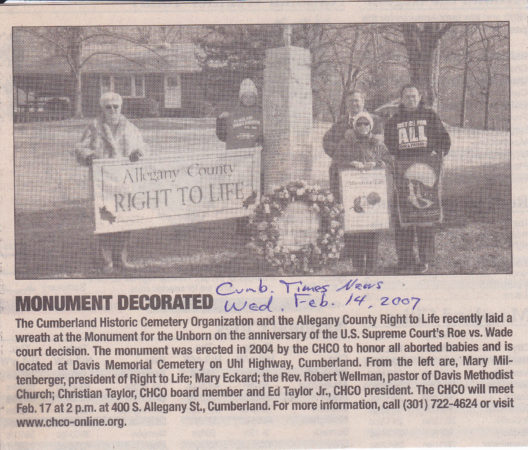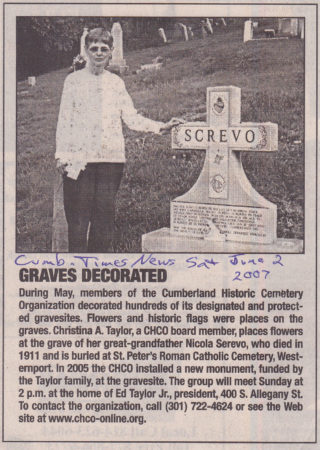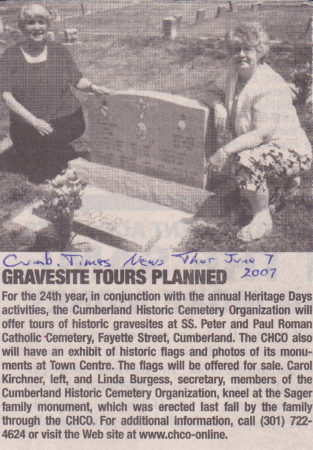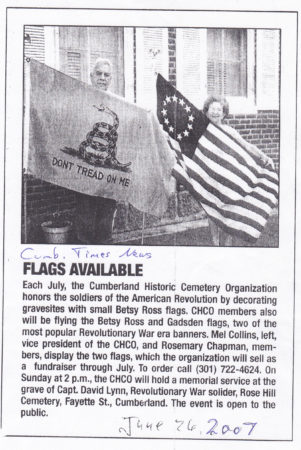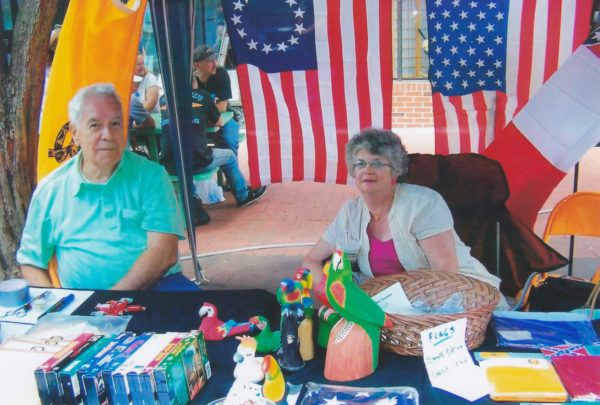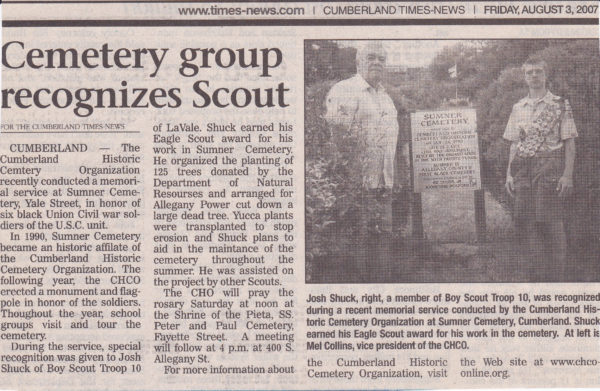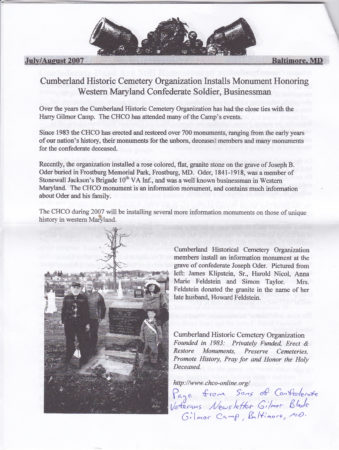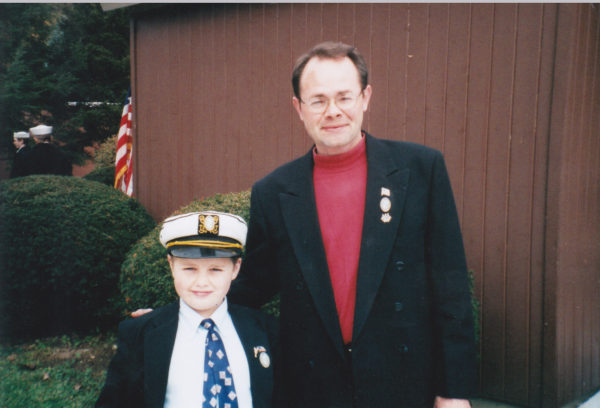 Leland Taylor and CHCO Presidnet Ed Taylor Jr., Veterns Nov. 2007 at Rocky Gap Veterans Cemetery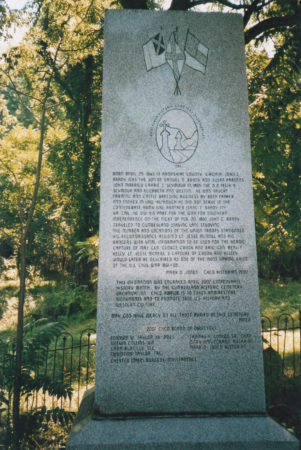 April 29, 2007 CHCO holds monument unveiling Seymour-Brady Cemetery located at Seymour Bottom WV. Inscription engraved on John Brady's Monument that tells the story of this Confedrate hero.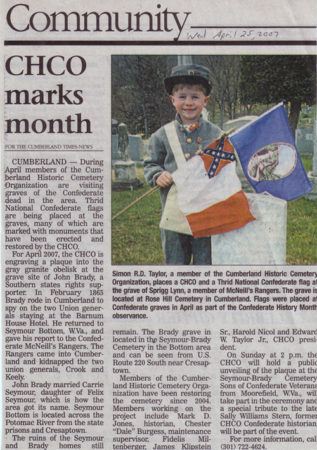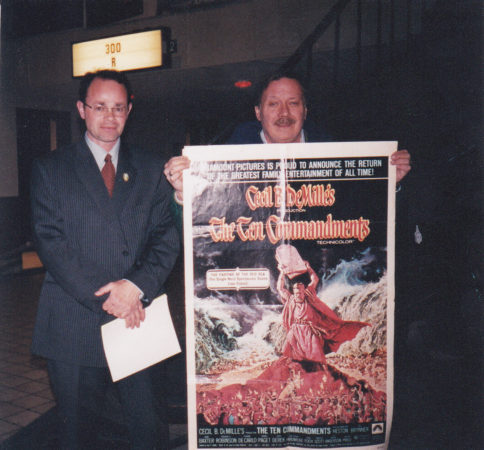 March 15, 2007 Hagerstown, MD holds a movie benefit for the CHCO. Shown was the 1956 Ten Commandments Movie.